One cannot compare parenting in eras. The love and care for our children have always been the same. Only the things that were missing were the overwhelming variety of premium baby products in the market. To fill this void, StarAndDaisy has launched a wide selection of Baby and Kids Products. Currently, the products are available on all major marketplaces, including Amazon, Flipkart, Firstcry, etc. And exclusively available on www.staranddaisy.in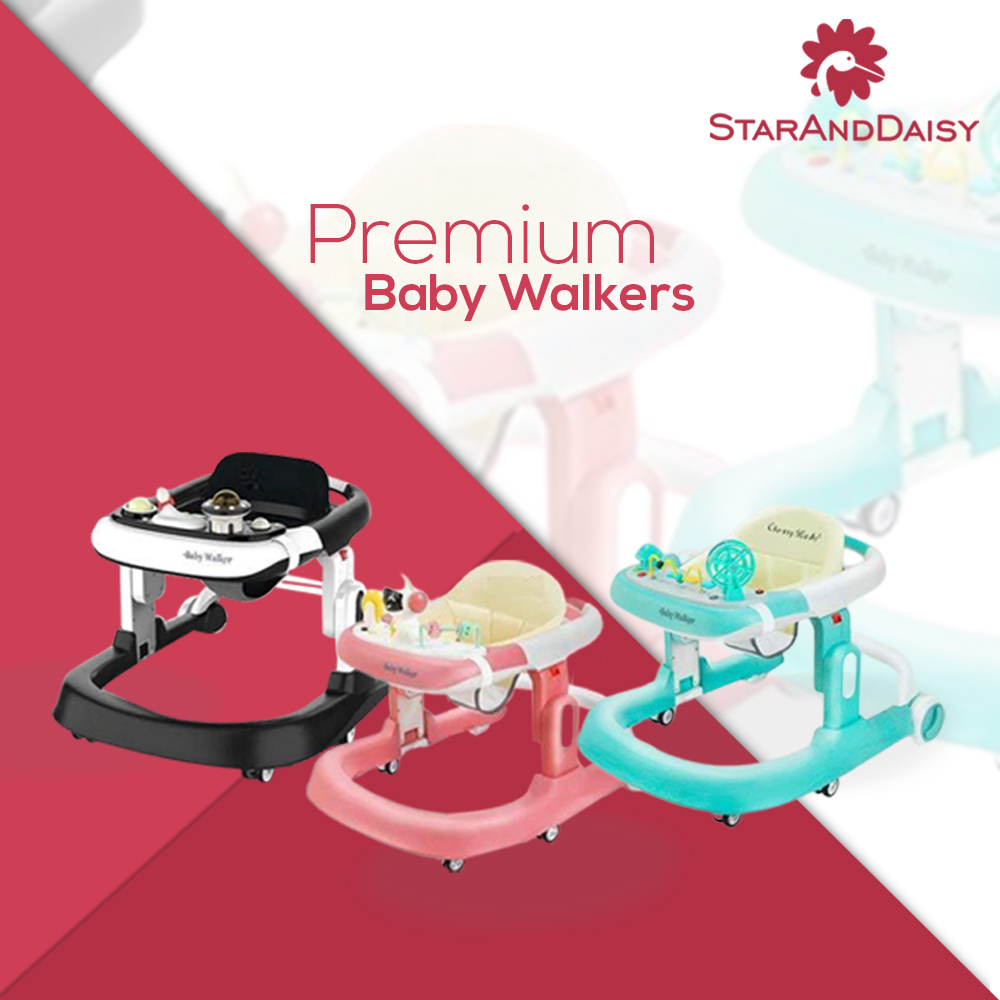 "StarAndDaisy" outlines modern and latest gotta-have picks and classic must-have frets. Amalgamating diverse High-end designers within our mystical boutique, the brand aims to offer everything that parents yearn for their children. With a lovingly new member at your doorstep comes the feeling of overwhelmingness, compassion, and sometimes nervousness. As a parent, you dream of providing your baby the entire world's comfort, cheer, health and safety. StarAndDaisy aims to assist you with your affectionate desires and provides you with the most trendy and highly functional Baby Gears, including Walkers, Strollers and Prams, Carriers and Carry Cots, baby rockers, Swings and Bouncers, and a lot more. You can buy premium baby and kids products online.
StarAndDaisy started its journey in 2020, intending to touch lives and being part of the parenting journey. With this mantra, the brand focuses on products of the highest quality, a combination of Features, Comfort and Safety. All products are pretty modern and innovatively designed to help raise a child a little easier and more fun.
During these modern times, It becomes difficult for parents to manage their everyday activities with their babies on the one hand and their responsibilities flooding their busy heads. Whether it's as simple as a task of strolling through the park, shopping in a mall and eating at a diner, or as demanding as a job like giving extra hours at work, or cleaning up the house, or preparing for a guest night; parents are always dutiful towards caring for their babies and keeping watchful, adoring eyes on them. However, StarAndDaisy makes this exhausting yet devoted job all the more pleasant for you. With the right equipment and the appropriate baby tools, you can make your baby feel love and adored, with sound relief and all your heart pouring into those gestures.
StarAndDaisy provides a wide variety of Baby Gears like Strollers and Prams, Rockers, Cribs, Cradles, Bath Tubs, Baby Walkers, Baby feeding essentials, Baby appliances, Kids Study Tables, Kids Tricycles, Battery Ride-on, Cycles, Bath Pools, etc. Most of the StarAndDaisy products are very innovative and new to the Indian Market. The brand has launched Self Inflatable Pools, Rechargeable Gun Pools first time in India.
All the products have been designed with detailed research based on several parenting experiences and imaginations to provide the highest level of satisfaction and sustainability. And because of this fact, StarAndDaisy is accumulating lots of appreciation on Social Media, Youtube, and Google.
The Brand 'StarAndDaisy' comes from the legacy of M/s U.P.Ceramics & Potteries Pvt Ltd., an over 72 years old company and India's oldest manufacturers of Fine Bone China Ceramics Tableware. Their other brand, 'UPC,' is quite popular in the Houseware and Kitchen Segment. The company also has several houseware products like Cookware, Cleaning Products like Mops, Cutlery, etc. UPC products are available on www.upchome.in
Thus, StarAndDaisy has established itself with the wholehearted aim to aid the parents in their journey of exceptional parenting through providing baby supplies. These tools will assist them in having a comfortable and relaxing caring for their kids without any shoots of anxiety or chills of overwhelmingness.
StarAndDaisy is your New Partner in this beautiful journey called parenting.